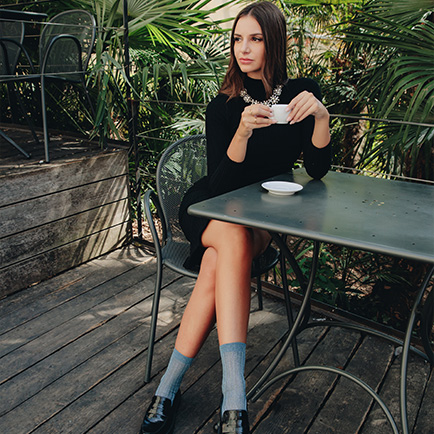 BRAND 
SARAH BORGHI
Since 1976 Sarah Borghi collections interprets the most innovative trends from textile tradition , combining quality , innovation, style and Made in Italy
IDENTITY
MADE IN ITALY
Based on 40 years of experience Sarah Borghi has won a tricky and constantly evolving sector like hosiery with its unique style Made in Italy
ESSENCE
STYLE AND ELEGANCE
Sarah Borghi women's and men's collections stand out for the high quality of raw materials, careful attention to details and an easy to wear elegance which results in a sophisticated accessory , innovating itself in the fashion collection every new season.
VALUES
TRADITION AND INNOVATION
History, technical expertise, research and development are the characteristics that Sarah Borghi has been able to translate into its collections. Innovation and design merge with a smart and essential approach giving life to tights, knee-highs and socks for today's and tomorrow's consumers' needs.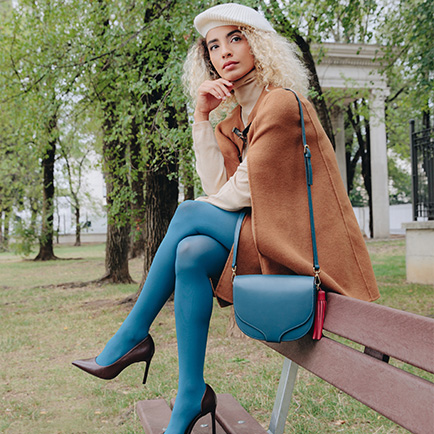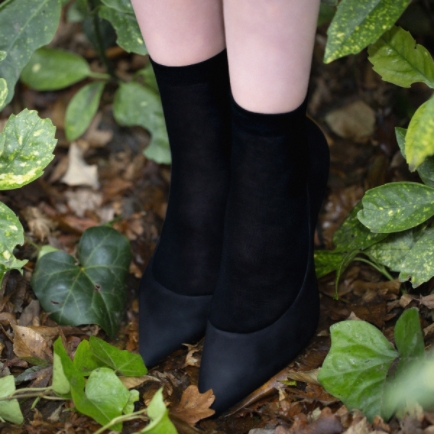 SUSTAINABILITY
MAKE THE DIFFERENCE
The Green Collection by Sarah Borghi has been created for a fashion and more sustainable future : tights and socks made of eco-high tech yarns like Amni Soul Eco® nylon and ROICA™ elastane . The biodegradable yarns Amni Soul Eco ® and Roica™ can decompose without negative effects on the environment and have been developed with a production process with a low environmental impact and greatly reducing CO2 emissions per kg of manufactured fibre .